Residential Heating Repair in The Colony, TX
Modern heating, ventilation and air conditioning systems are complex pieces of integrated technology, with numerous moving parts and factors that can make do-it-yourself repairs a recipe for disaster. Most people have a tendency to try and solve  problems on their own, regardless of the degree of the dilemma or their own expertise in the field. In some cases, this streak of independence and self-reliance is a good thing to have, but in a majority of cases, especially those involving advanced technological systems, this gung-ho attitude towards troubleshooting may end up causing more in terms of time and money.
When it comes to heating repair problems, it is always best to ask for the help of professionals. Specialists in HVAC systems should be experienced in old as well as modern HVAC technology. They should have the relevant training and experience needed to quickly assess the situation and give you, the client, concrete and feasible options. Professionalism and customer service is a hallmark of the best HVAC repair companies and a quick look at online customer reviews can give a brief idea of a company's previous interactions with their clients.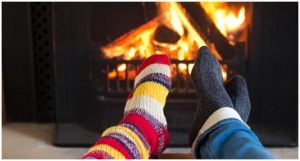 It is always a good idea to take a quick look at a company's online profile before contacting them. A company website can provide potential clients with relevant information about the company's services, prices, and the occasional promotional deals.  One can also get a better idea of the company's approach to professionalism and customer service by taking a look at the effort and care that they put in crafting their online presence. Finding the best heating repair specialists in one's area need not be a hard task. Proper research can help potential clients size up HVAC companies and ascertain whether or not they could likely provide the repair services these clients need.
Are you in need of Residential Heating Repair in The Colony, TX in The Colony, Little Elm, Frisco, Lewisville, and Plano, TX? If so, Contact Action Plus HVAC today for the best HVAC services around.